If you're looking for a low-cost brokerage based in Asia, then two names often come to mind – Interactive Brokers (IBKR), which claims to be the largest electronic trading platform in the US by the number of daily average revenue trades; and Tiger Brokers – a Chinese brokerage firm strategically backed by Interactive Brokers to expand in the region.
Which is the better brokerage? It depends on many factors. Here is a quick run down on the most important differences between the two.
Markets
Tiger Brokers supports trading in several stock exchanges including Singapore's SGX, US (NASDAQ and NYSE) and HK/China (SEHK, SZE and SSE).
On the other hand, IBKR supports trading in hundreds of stock exchanges around the world including London Stock Exchange, Tokyo Stock Exchange and more exotic ones like Tel Aviv and Moscow.
Winner: IBKR for wider market access.
Pricing and Commissions
IBKR has three pricing tiers – Tiered, Fixed and Free (US investors only)
Tiered/Fixed Pricing have monthly activity fees known as account maintenance fees every month, which can be offset against the trading commissions and Forex charges you incur. See below for details.
IBKR Tiered Pricing:
US Markets: We are looking at a minimum of US$0.35 per order for tiered pricing.
LSE: If you're looking to accumulate LSE-listed USD-denominated ETFs like VWRD, VWRA and IWDA, then the minimum per order is US$1.70 on tiered pricing.
IBKR Fixed Pricing:
US Markets: We are looking at a minimum of US$1 per order for fixed pricing for most typical US listed stocks and ETFs.
LSE: If you're looking to accumulate LSE-listed USD-denominated ETFs like VWRD, VWRA and IWDA, then the minimum per order is US$5 on fixed pricing.
Regardless of which of the pricing model you choose, there is still a monthly minimum activity fee for IBKR users.
This fee typically is US$10, offset against commissions you have incurred. However, if your average monthly balance is less than US$2000 then the monthly minimum activity fee is US$20.
This fee can be reduced if you have an Employee Track account linked to your account (usually for workers in financial institutions who need to automatically declare trades to compliance department) or if you are 25 years old and below.
If both cases, your monthly minimum is reduced to US$3, offset against commissions.
IBKR Free Tier
For the Free tier, applicable only for US residents, then you can enjoy zero commission trading for US listed stocks and ETFs with no activity fees or account minimums.
For non US stocks and ETFs, fixed rate pricing applies.
Tiger Brokers
For Tiger Brokers, the pricing is relatively straightforward. Since they don't support LSE trading at the moment, the prices below will reflect US trading commissions –
Since Tiger Brokers has no monthly activity fees, the recurring cost is much lower than IBKR if you don't trade as much, since you only pay a minimum of US$1.99 per trade (at US$0.01 per share).
Winner: Tiger Brokers if you don't trade often, using them will save you lots of cash without the monthly minimums. IBKR might be more suitable for US Residents or those who can reduce/waive the monthly account maintenance fees, applicable if your account's Net Liquidation Value >= USD 100,000, below 25 years old, or linked Employee Track account.
Platform and Ease of Use
Both IBKR and Tiger Brokers are cross-platform (i.e. mobile and desktop). IBKR also has a WebTrader to make trades on the web.
IBKR has a more powerful desktop application but it's far too difficult to use with too many functions and features that can easily overwhelm most traders.
It comes with trading, order, live quoting, technical research and analysis tools all in a single window.
You can also create multiple watchlists, create attached orders such as profit taker and One Cancels Other and more. In other words, it's a very very sophisticated platform.
They also have a mobile application, but it's still quite clunky and slow – it feels like using an old banking app. However, it's design has been slowly refreshed over the past few updates and it's sufficient for doing simple things like placing a trade, checking balances and converting between currencies.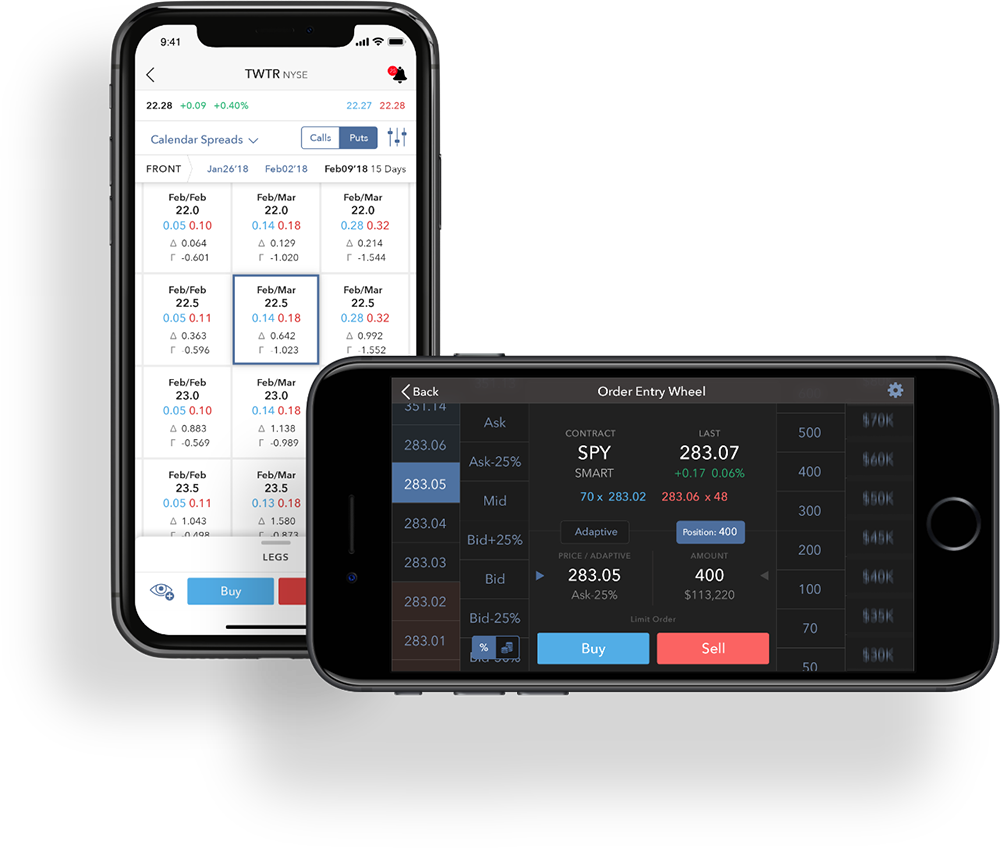 Tiger Brokers has a more superior user interface and trading experience on both mobile and desktop – this is their biggest edge because they seem to have designed it with the user experience in mind, similar to WeBull or other stock trading platforms.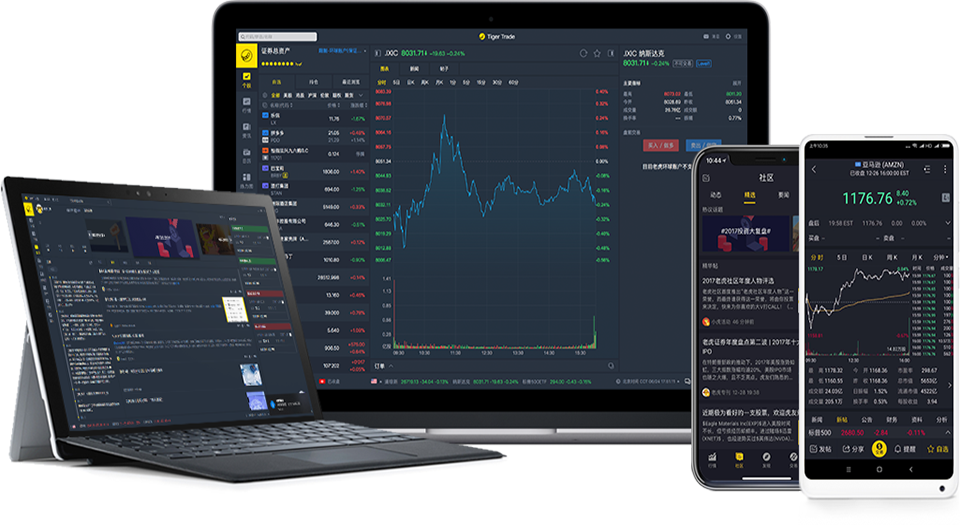 Tiger Broker's trade execution and clearing is handled by IBKR so that might explain why Tiger Broker's front-end UI is so much better – they probably focused a lot of resources on perfecting it and building this beautiful layer over Interactive Broker's backend.
Winner: Tiger Brokers
Funding, Deposits & Withdrawals
Both Interactive Brokers and Tiger Brokers have similar funding processes in place. You need to first create a deposit instruction with them, send it over to their local bank account and route it to your trading account (via a unique reference code), and your funds will appear once they are verified.
For Interactive Brokers, the process takes about 30 minutes to 3 hours, depending on when the processing takes place on both the sending bank and receiving bank (Citibank). I have managed to make deposits on various timings (in the day and at night) and the experience is quite consistent.
For Tiger Brokers, the process is similar, and the receiving bank is now DBS. However, you need to upload a receipt to prove that you have made the transfer which makes it more cumbersome. Deposits arrive within minutes on most days.
For withdrawals, Interactive Brokers have a free Wire withdrawal each month and takes about 3 business days for your funds to reach your local bank account. That's assuming your balances are fully cleared and you're withdrawing to a linked bank account.
Tiger Brokers withdrawals are faster, usually within the same day. There is a S$50 minimum withdrawal requirement though, but it's easy to just deposit new funds to hit the minimum and withdraw the funds within the same day.
Winner: Draw – with Tiger's switch to DBS, deposits and withdrawals are very fast.
My preferred platform is…
Personally, I prefer using IBKR because I used to have the Employee Track linked to my account, which reduces my monthly fees to just US$3 – easily covered if I do one FX transaction (SGD to USD) and make one trade on LSE.
Now I have the majority of my overseas ETF positions held at IBKR and it's quite time consuming and troublesome to port over to another platform that might offer marginally better commissions.
There are some complexity in managing multiple brokerages for my positions but I track all my positions via a single analysis platform like StocksCafe (more affordable but manual) or Sharesight (more powerful with IBKR auto sync) so I can keep track of them properly.
Tiger Brokers is excellent if you trade in and out of positions frequently, and are not planning a long-term position in any holding. Their fees are low and their UI is easy to use (with some bugs here and there). Deposits and withdrawals are swift too!
Other related readings: