Long story short: Syfe's new product catering to Singaporeans' love for owning properties might be a cost-efficient way to do so, if you don't mind giving up the ability to manage your property portfolio.
This post was orignally published in March 2020. It has been updated with the latest product offering from Syfe – the 100% REITs portfolio.
I've always wanted to create a small satellite portfolio of real estate investment trusts (REITs) outside of my core portfolio holdings. Publicly traded real estate investments sit somewhere between stocks and bonds in both their returns and volatility profile. They can appreciate in value over time and have stable bond-like dividend payments – which makes them a popular option for many people looking to build a dividend or income-producing portfolio.
Considering that no other robo advisors out there other than Syfe have a managed REIT portfolio, I decided to try out Syfe's new REIT+ offering which claims to be Singapore's first risk-managed REIT portfolio.
ETF and DIY methodologies
There is a strong case to either just DIY your own REIT portfolio or invest into a REIT ETF like the Lion-Phillip S-REIT ETF, NikkoAM-Straits Trading Asia Ex-Japan REIT ETF or Phillip SGX APAC Dividend Leaders REIT ETF.
| | | | |
| --- | --- | --- | --- |
| | Index | Dividend Frequency | Total Expense Ratio (TER), % |
| Lion-Phillip S-REIT ETF | Morningstar Singapore REIT Yield Focus Index | 2x yearly | 0.60 |
| NikkoAM-Straits Trading Asia Ex-Japan REIT ETF | FTSE EPRA Nareit Asia ex Japan Net Total Return REIT Index | 4x yearly | 0.60 |
| Phillip SGX APAC Dividend Leaders REIT ETF | SGX APAC Ex-Japan Dividend Leaders REIT Index | 2x yearly | 0.60 |
When buying an ETF, you are basically just tracking the REIT market passively, depending on which index you choose as the benchmark, obtain a dividend yield of between 3% to 5% net of expenses to the fund manager.
As you can tell, the total expense ratio (TER) of all the three SGX-listed REIT ETFs are relatively high. 0.60% per annum just to track an index is exorbitantly expensive. In contrast, the Vanguard Real Estate Index Fund (VNQ), tracking the MSCI US REIT index charges just 0.12% annually.
The cheapest REIT ETF globally is Schwab US REIT ETF (SCHH), tracking the Dow Jones U.S. Select REIT Index with a TER of just 0.07%.
DIY investing your own portfolio of REITs might be a better option as you can avoid paying the management fee to the fund manager. If you're able to conduct your own analysis or want to actively manage a REIT portfolio, then DIY might be a better option.
The problem with DIY is that commissions remain a killer today – at $10 to $25 per trade for our local brokers, it's not an efficient method to own a diversified REIT portfolio cost-effectively.
Why Syfe
Syfe came into the roboadvisory scene as a digital wealth manager sometime back in 2019 when it launched in Singapore following the approval of the Capital Markets Services Licence from MAS.
Over the past year, they launched several products starting with their global portfolios managed using their proprietary risk management algorithms called ARI or Automated Risk-managed Investments, which claims to deliver outperformance against their benchmarks on a risk-adjusted basis.
Just last month, they launched their REIT+ portfolio for Singaporeans to invest in a basket of 15 REITs across multiple sectors (industrials, office, retail, etc) and risk-balanced with Singapore government bonds (ABF) to deliver a relatively unique portfolio.
It's an interesting proposition – Singaporeans love owning properties, and owning properties in a diversified way has never been offered by any of its competitors in the market so far.
REIT+ portfolio
Syfe's REIT+ portfolio consists of an investment mix of Singapore-listed REITs and Singapore government bonds – triple-A rated at credit agencies – to provide a diversified and risk-managed portfolio that produces passive income every quarter.
With a current dividend yield of 4.6% in 2019, you'd be able to realize your dreams of owning more than 680 properties in a single diversified portfolio across multiple sectors – retail, office, industrial, residential, healthcare and many others.
The REIT+ portfolio mix cannot be altered and is completely managed by Syfe's investment team and algorithms to optimize your portfolio in the current economic environment.
For example, Syfe will try to automatically rebalance your portfolio to minimize fluctuations in portfolio value and deliver greater peace of mind.
For investors who don't want any bond component in their REIT+ portfolio, Syfe announced in April 2020 that they have partnered with SGX to launch an enhanced version of the portfolio that comes with no allocation to bonds.
This pure REIT portfolio tracks the SGX's iEdge S-REIT 20 Index, which tracks the 20 most liquid REITS out of the 44 listed in Singapore. On SGX's front, they are probably trying to court more investors into local REITs to compete with the larger REIT markets like Japan, Hong Kong and Australia.
In my opinion, this is a nice addition to their portfolios because many investors don't really want a dynamic allocation to bonds based on what their algorithms are doing. A 100% REIT portfolio, allocated according to a transparent index, would add more legitimacy to their allocation methodology.
The issue now shifts towards the construction of the index, whether it is the ideal index to base your real estate investment strategy on.
According to SGX, the index is constructed after screening the S-REIT universe for the most liquid, largest capitalization and highest free-float, capped at 10% at each semi-annual rebalancing date. As a result, many smaller S-REITs and newly listed ones might not be included in the index if they do not meet the above criteria.
REIT+ charges and fees
What's brilliant about their platform is that there is no minimum investment needed to get started, and every buy and sell transaction is completely free, covered under their all-in-one pricing model.
This all-in-one pricing starts at 0.4% of assets per annum and covers everything that they do on the platform for you – brokerage, rebalancing and dividend reinvestment.
That's about $2.71 per month, on a $5,000 portfolio. Fees are accrued daily and charged at the end of the month and deducted from the cash component of your portfolio.
With no brokerage, custody or clearing fees, investors with a smaller capital like students or fresh graduates can start investing in real estate investment trusts without paying the exorbitant commissions charged by brokerage firms.
That means every dollar, even if you get started with a small amount like $100, can be automatically put into work in a cost-effective manner – especially useful for students or young adults who want to get started with investing but don't have the means to do so.
I also like that their fees are comparable than what REIT ETFs out there are charging for owning a diversified portfolio of REITs, and it includes reinvesting your dividends into more units of REITs – potentially snowballing your future dividends.
Setting up an account
When you sign up with them, you'd be asked to choose which account you'd like to invest in – they have a global portfolio and REIT portfolio to choose from.
Thereafter, they will prompt you to answer a series of questions to evaluate your risk appetite before proposing your REIT+ portfolio. Hitting the confirm portfolio button on the top will finalize your portfolio.
They will then give you your funding details to fund your portfolio with money – just complete the deposit with the correct reference code to have your funds reflected within 1-2 business days.
Transactions purchase
In my experience, you can expect Syfe to start purchasing units of REITs one business day after your deposits have been processed and you can see that they allow you to own REITs at fractional units that might not be possible elsewhere.
Investing with Syfe
For me, I have started a REIT+ portfolio with Syfe because I really like how they make investing in properties cost-efficient (for me at least) and I can dollar cost average into their portfolio on a weekly basis or on a schedule that I want to.
While their fees (0.40% to 0.65%) might be unappealing to some, I think it's a valid tradeoff for many people who don't have either a) the money to keep paying trading commissions or b) don't have the time to monitor and rebalance their REITs portfolio.
For example, if you're starting out in the workforce and you plan to invest $500 monthly into REITs, it's probably cheaper to accumulate using Syfe than doing it yourself (via ETFs or individual REITs).
If you're considering REIT ETFs, you could consider finding a cheap regular savings plan like FSM One, but you'd need to monitor, rebalance, manage another brokerage and manage dividend payouts (e.g. cash out, re-invest) on a regular basis.
Or if you're busy (or lazy) and don't have time to do all of that, then you can consider trying out Syfe's REIT+ portfolio by heading over to their website and input the referral code SRPSDPXP8 when you create an account.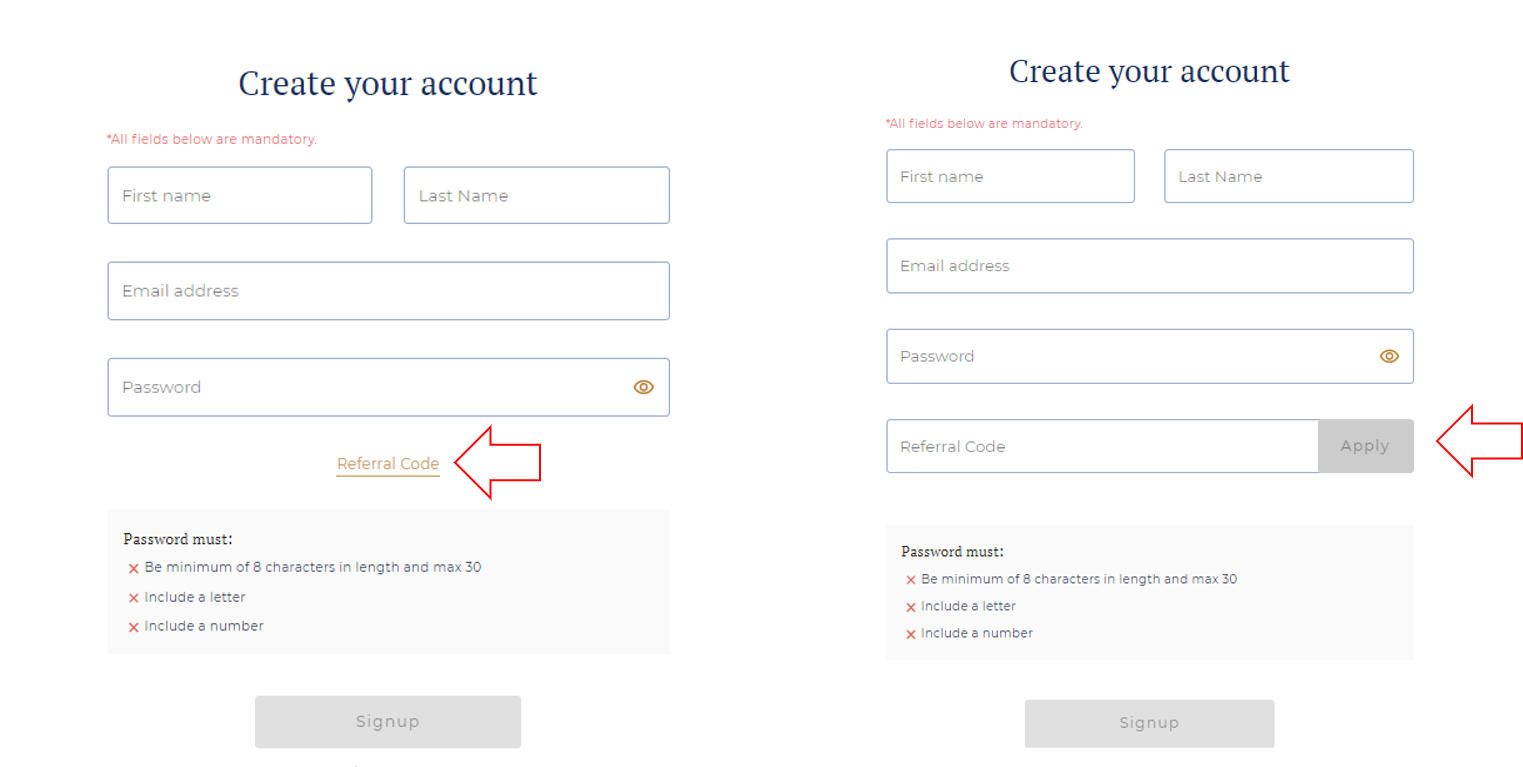 We would both get $10 to $100 depending on your first deposit amount, and you'd receive your bonus within 5 business days. If you're planning to do it, why not get free money while you're at it?