Long story short: Stanchart's latest JumpStart account is a super simple, no-fuss 2% high-interest savings account with no minimum deposit, no fall below fees, no salary credit, investments, or insurance needed, and no monthly minimum spend on your credit cards.
Update (July 2020): Interest rates for Jumpstart has now been reduced to 1% (up to $20K).
When I was in university 3-4 years back, or maybe even before that during NS, high savings accounts were not as common as today. Back then, when treasury yields and banks' interest rates were low, we didn't have much of a choice when it comes to simple savings accounts. Most of us would have settled for the default savings accounts created by our parents when we're much younger offering meager 0.05% of interest annually.
Working adults have more options, back then and today. With the majority of the local banks offering high yield savings accounts requiring some sort of salary crediting or credit card spend, fuss-free options for students or young adults were relatively limited. I remember writing about DBS Multiplier being one of the best savings accounts you should get when you start working.
But what about when you're still studying?
The narrative has since changed with Stanchart's latest offering – the JumpStart account.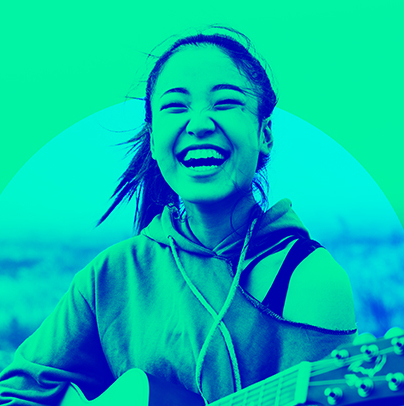 The JumpStart account brings gives young people a chance to jump-start on their finances with:
2% p.a. for the first S$20,000 account balances (0.10% thereafter)
No fees, no lock-ins, no requirement for salary crediting, no minimum balance
Free 1% cashback MasterCard debit card capped at $60 a month
Mobile payment (Apple Pay, Google Pay, or Samsung Pay) enabled for debit card
No monthly or annual fees for debit card
$20 Grab credits sign up bonus
There are some caveats though.
You'd need to be between 18-26 years old to apply 
You cannot create a joint-account (i.e. personal account only)
One JumpStart account per individual only
No checkbooks will be given
Even with those caveats, honestly, this is one of the best savings accounts to be launched in recent history – I am happy I still qualify for it so I created one the moment I learned about it!
I believe it was launched because Stanchart was falling behind in terms of attracting deposits from our retail segment with their current suite of product offerings, where fierce competition from our local banks has already captured the majority of market share.
Interestingly, they might have found a niche in Singapore – young adults with small deposits who are going to grow their income in the future when they start working. By locking them in early, they are hoping to play the long game with attractive deposit interest rates.
The long game probably involves collecting data on savings, spending, and investment habits, which can then be used for launching more relevant and targeted products for them in the future.
Triumphing the champ of no-frills high savings accounts
We had CIMB FastSaver as the historical champ of no-fuss cash deposits – 1% up to $50K and then up to 1.8% below $100K. If you're a young adult with no much money, to begin with, Stanchart's latest offering with twice the interest rate with the convenience of a more superior platform and branding is a better option.
At the risk of sounding overly optimistic, I think the JumpStart account has a lot to offer if you qualify for it in the first place. It is easy to understand, super easy to sign up and onboard – I took just 3 business days online with MyInfo – and currently offers a trading fee rebate promotion when you sign up for their trading account at the same time of account opening.
I'm super excited about this. Although the T&Cs and prevailing interest rates can easily change at any time, millennials are the most brand-agnostic consumers of all age groups and they can always rotate out of a lousy product at any time.