In the spirit of national day, I'd like to talk about Singaporeans' favourite activity – shopping! Don't you wish you'd get paid to shop? Here's how you can (with no strings attached).
ShopBack allows you to earn a small rebate of your cart value when you shop online at their partner stores from the likes of Lazada, Qoo10, Taobao, Zalora and Foodpanda and hundreds more.
From e-commerce websites to travel and groceries, ShopBack typically gives you between 1% to 10% back in cold hard cash days after you complete your purchase.
It's very simple to use, and I use it all the time before shopping on any website online. Let us use Zalora as an example below. In just three steps, and probably less than 10 seconds, you'd be on your way to earn free money.
#1 Visit ShopBack & click on your shopping site logo
Click through the Shop Now link to the partner site and you'd automatically be tracked on your spending – in this case, I'd get 9% cashback on ShopBack after I check out!
#2: Shop as you would
This is where the magic happens. ShopBack uses cookies in your browser (so make sure you enable it!) to track the information of your cart. When you have completed the purchase, you don't have to do anything at all. ShopBack will inform you that your purchase has been tracked and within hours, you'd see the transaction reflected in your account as pending.
#3: Cash Out and Profit
The last step is to receive the cold hard cash into your bank account. This can take several weeks to months, depending on how quickly ShopBack reconciles their systems with their partners. They need to do this to account for transactions that have been cancelled, refunded or even duplicated.
But once the transaction is labelled as confirmed, it means that you can cash it out! Simply click Withdraw Money and you'd see it in your account within a week. The minimum withdrawal amount is $10.
They also recently expanded into giving cashback when dining outside with the ShopBack Go program.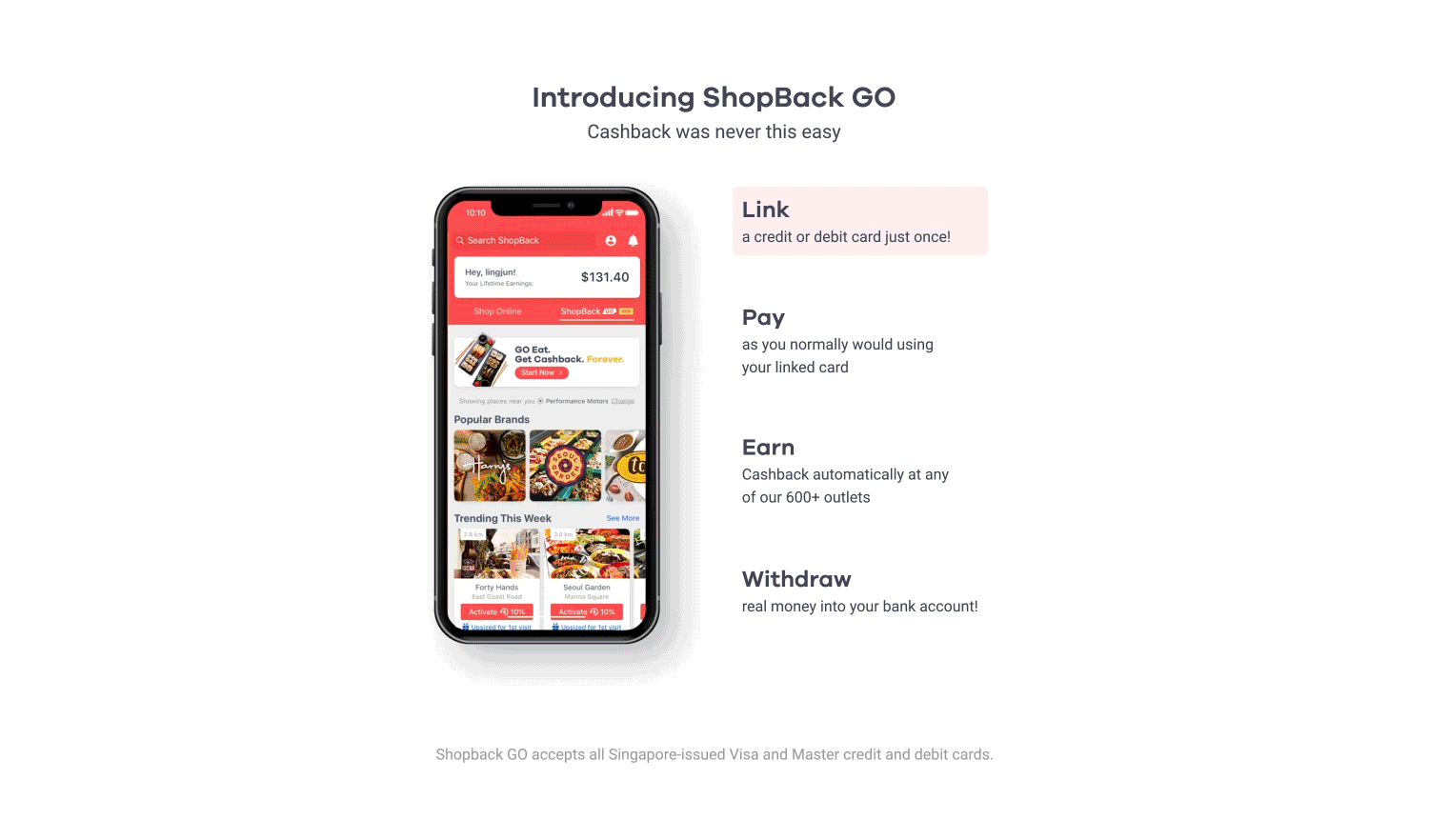 To do this, you need to link your credit card with ShopBack, and just pay normally as you would. ShopBack will automatically track that expenditure and you'd enjoy free money off your meals!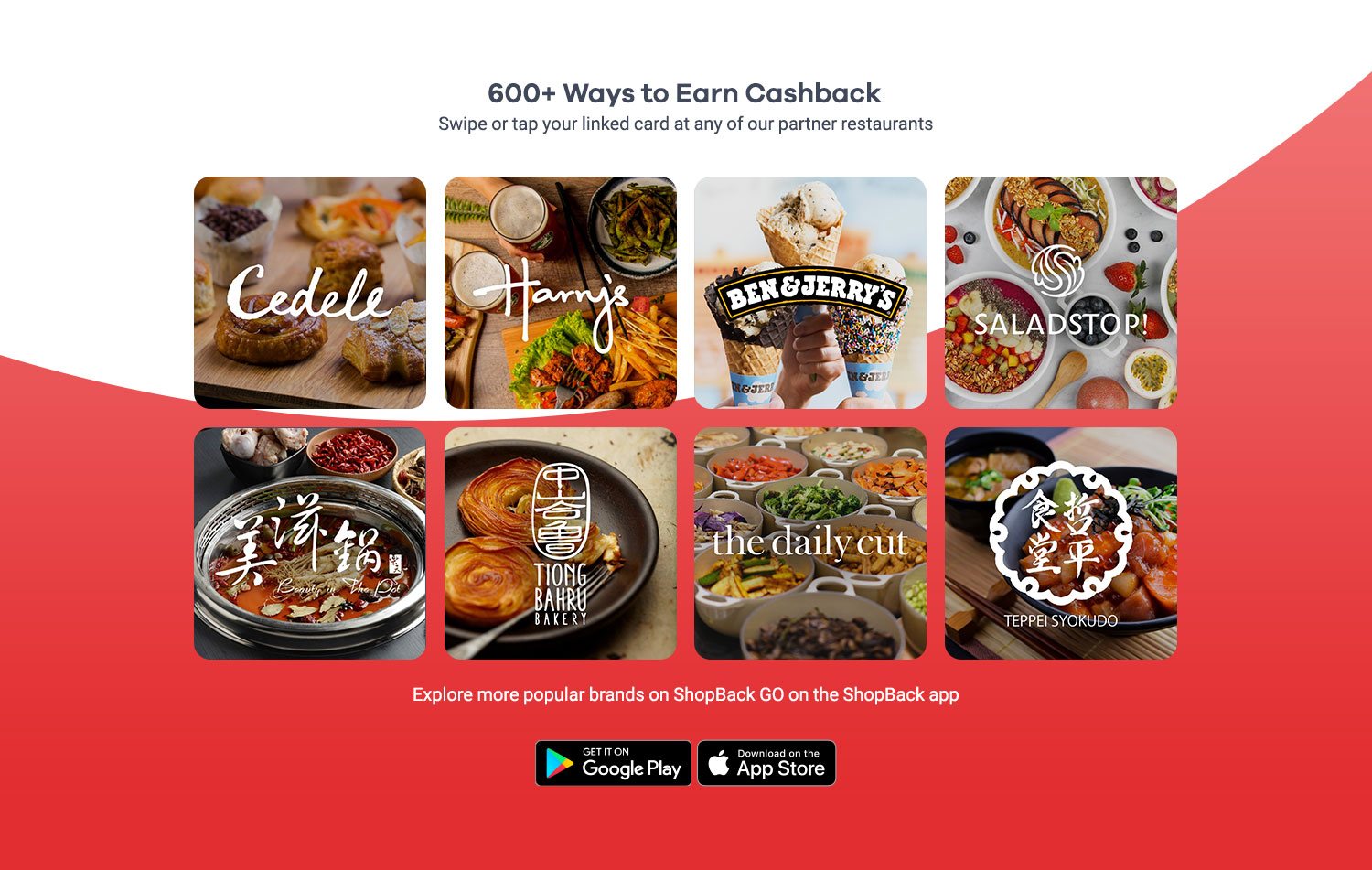 Of course, you'd give up a little bit of privacy, as they'd probably use your data and purchasing habits for monetization sometime in the future. For brands and merchants, they would expand their marketing reach to tens of thousands of shopbackers.
It's a win-win for everyone!
Ready to get free money? Sign up here with this link and you would instantly get $5 just for signing up. I'd get $5 when you spend $25 and successfully cashed out.