Long story short: I've replaced the AMEX True Cashback card with the Citibank Cashback+ card for its higher cashback rate, Visa accessibility, buttery-smooth app, Apple-pay support and a great rewards program for most Singaporeans.
Unlimited cashback cards tend to be a staple in everyone's wallets. They are easy to use, have no monthly spend requirements and it's always nice to receive some form of cashback when you spend money.
They can be beneficial when you are trying to take advantage of a bank card promotion when shopping online or dining, or when you have already maximized the use of your other credit cards for the month.
Over the years, we have seen multiple unlimited cashback cards introduced by several banks and the new Citibank cashback+ credit card is no exception.
American Express True Cashback Card | 1.5%
Maybank FC Barcelona Visa Signature | 1.6%
ICBC Chinese Zodiac Credit Card | 1.6%
Citibank Cashback+ Credit Card | 1.6%
Today, I thought of sharing with you why I think that the Citibank Cashback+ card is one of the best unlimited cashback cards out there.
The following content contains a non-sponsored review, but may contain affiliate links. For my disclosure policies, please read them here.
1.6% unlimited cashback with no minimum spend
Let's get this out of the way. The headline feature of 1.6% unlimited cashback with no minimum spend, no requirements to meet, or categories to track makes it one of the simplest and easiest to use credit card out there, period.
As long as you're paying your bills on time, I think everybody should get a credit card and get an instant 1.6% discount off your purchases.
$500 spent in a month is $8 additional saved – or two cups of bubble tea.
It also offers a slightly higher cashback rate than some of its competitors that are offering 1.5% cashback. Once again, it's extra money that you don't have to say no.
It's on the Visa network, the most commonly accepted network
Being on the Visa or Mastercard network makes it very useful when it comes to accepting contactless transactions at stores. I usually experience some difficulties trying to get my AMEX to be accepted at some dining places, and that's because their point of sale system doesn't accept AMEX cards.
You will also see this phenomenon when doing shopping online. Many international sites don't support AMEX on their platforms, making its use extremely restricted.
If you're on the Visa network, chances are your card will be widely accepted and you can enjoy its benefits without worrying about whether your card will be accepted, or not.
Frequent offers for Citibank customers
I found out that Citibank has a lot of offers, campaigns and promotional activities for their cardholders.
For example, during today's Lazada birthday sale, Citibank had amazing offer coupons (e.g. 20%-25% off) that ran out almost immediately.
If you are a foodie, then they have a page filled with dining offers that you can check out to see where they have promotions.
Phenomenal app experience
There are great banking apps, like AMEX and Citi, and there are terrible or non-existent ones like ICBC.
You must be wondering why the app experience is even worth mentioning. Well, when you want to check transaction logs or redeem your cashback – you'll be thankful if your bank has a great app.
In my experience, the Citibank app is modern, smooth and fluid, and extremely enjoyable to bank with.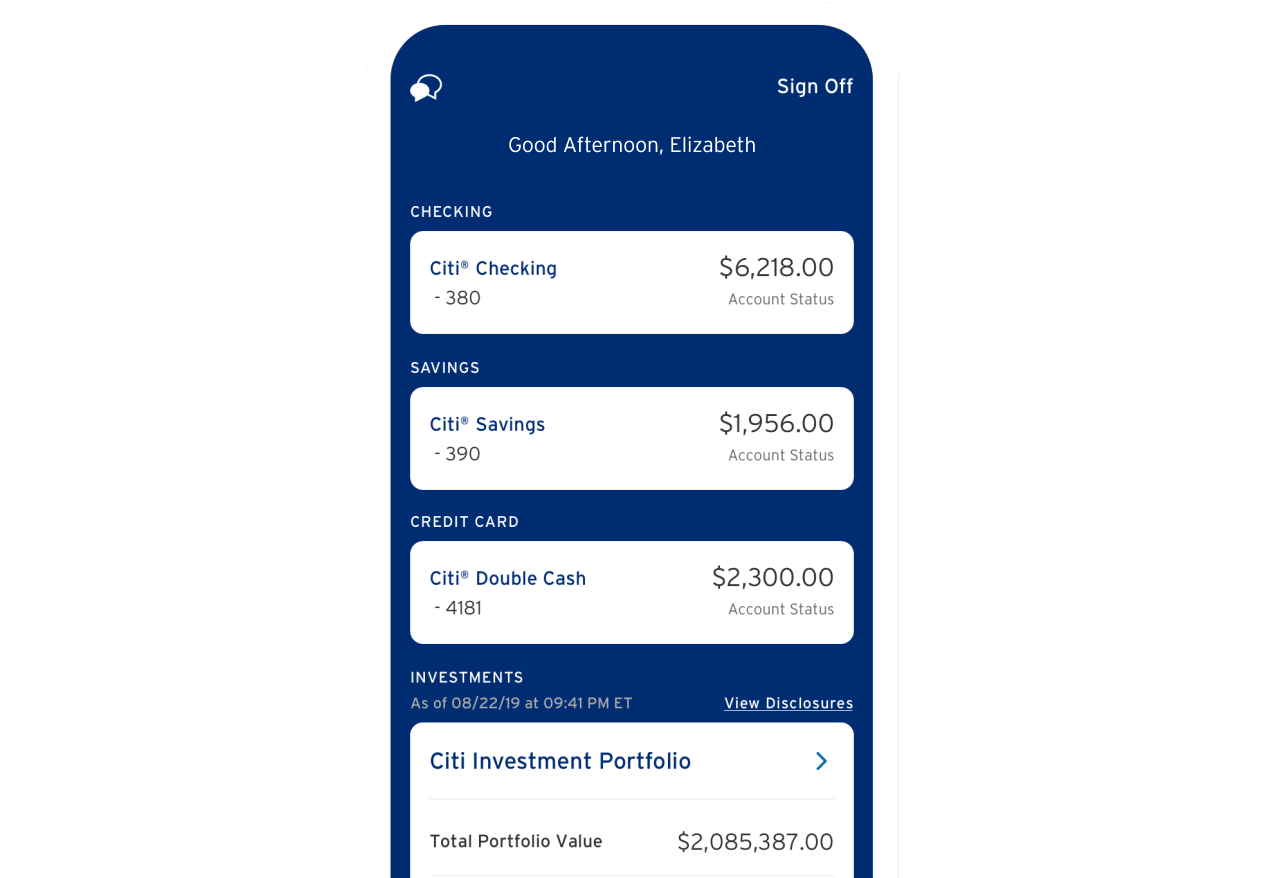 The Citibank cashback+ card also supports Apple Pay, Google Pay and Samsung Pay for fast checkouts and fast transactions. That means you can pay with just a single touch/glance using your smart device.
Excellent sign-up bonus
I got my card when Singsaver gave an instant $350 cashback to new signups of this card without any spending requirements. That's $350 upfront without you spending a single dime!
Unfortunately, that promotion is no longer available. It could be an initial marketing campaign to introduce the card and get people (like me!) to talk about it.
Not to worry, the signup bonus for this card still remains very attractive. For new Citi cardholders, you can receive 4.5% cashback on up to S$5,000 spend in the first 3 months – so it's very useful if you have some bills or big purchases you have coming your way.
The signup requirements are also quite lenient – the minimum income is just S$30,000 for Singaporeans/PR and the first year annual fees are completely waived.
If you're interested in signing up for a Citibank Cashback+ card, you can do so here.
Overall, the Citibank Cashback+ card is easy to understand and use, offers a nice signup bonus and tops it off with a gorgeous app.
Overall, the Citibank Cashback+ card is easy to understand and use, offers a nice signup bonus and tops it off with a gorgeous app.
Total Score
i

Spiderscore is our ranking system used when reviewing products and services. It is based on a scale of 1 to 10, with 10 being the most highly recommended rating.
Pros
1.6% general cashback is higher than average
Nice app experience to view transactions
Mobile payment support (unlike ICBC)
Cons
Redemption of cashback is limited to $10 blocks